Driver who is an expert in the pilgrimage will guide you!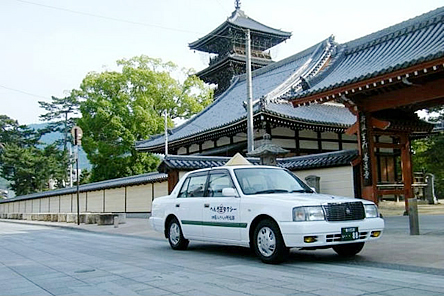 You can experience the pilgrimage with a taxi wearing a henro-kasa! Driver who is an expert in the pilgrimage will guide you! Moreover, it is with the rental of the pilgrimage goods. (White vest/Hakui, Stole/Wagesa, Staff/Kongozue)
※ There is also a plan to visit all 88 temples in Shikoku.
Please feel free to contact us.
We will guide you a local udon restaurant for lunch(pay by yourself).
You are able to visit some sightseeing spot if you have enough time.
Taxi Fare
(Kotobus taxi / Setouchi taxi)
26,200yen/taxi (5hours)
2person 13,350yen

3person 8,900yen

4person 6,675yen

We will pick you at stations, ryokans, and hotels etc.

It is said that visiting Sanuki 7 temples bring good fortune and ward off evil.

Dirver is an expert in the pilgrimage.
Please be assured that the dirver is experienced.
This is chartered taxi.
Driver will guide you local places and sightseeing spots.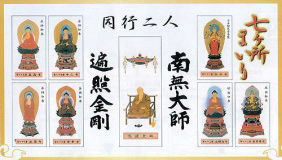 Memorial colored paper
There are two types of gohonzon-colored mikage and seven gods of good fortune colored mikage.
Memorial colored paper 500yen (place: evry temples from No.71temple to No.77 temple
Colored Omie(Saisyoku Omie) each 200yen
Kobo Daishi Colored Omie(Kobo Daishi Saisyoku Omie) 300yen
Temple 71 Iyadaniji

Temple 72 Mandaraji

Temple 73 Syussyakaji

Temple 74 kouyamaji

Temple 75 Zentsuji

Temple 76 konzoji

Temple 77 Douryuji
Application for Hento Taxi
Please make a reservation by using the "Application Form" button below.
If you have any questions or questions about the pilgrimage, we will advise you.
This project is a taxi transport service provided by Kotohira Bus Co., Ltd.
050-3537-5678

Business Hours/10:00am〜6:00pm (JST) Open all year round