Model Course
A huge sand painting "Zengata Sunae" resembling Kanei-Tsuho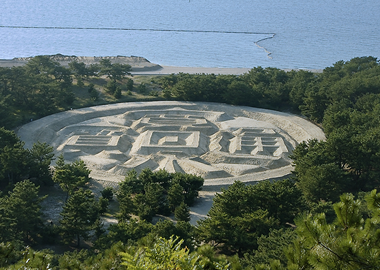 If you set Zenigata Sunae's picture as your phone's wallpaper, you will be lucky with money?!
A huge sand painting "Zengata Sunae" resembling Kanei-Tsuho
This is a powerful power spot that is said to be "what you see the zenigata is not lame with money".
(3 hour ¥14,400/Taxi )
Itinerary

kotohira → Kanakumamochi Fukuda(Udon) → SHIRAKAWA(Udon) → Kotohira
Udon restaurants of Model Course (Departure from kotohira)

Kanakumamochi Fukuda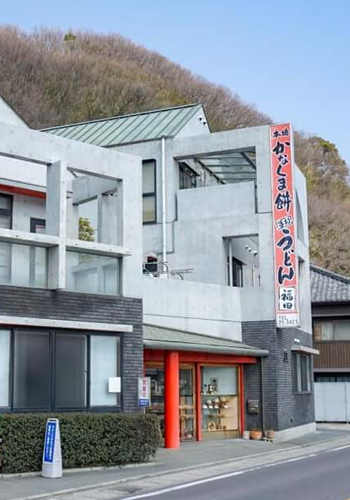 In a Japanese-style restaurant, the restaurant offer local food called Anmochi-zouni(Japanese traditional soup dish for New Year's with mochi rice cake covered in red beans jam), as well as hand-made Sanuki udon with tempura and kitsune.
Address

1436-2Nagareoka-cho, Kanonji-city, Kagawa 768-0014 Japan

Business Hours

6:00am-5:00pm

Closed

Monday

Seats

78seats

Website
SIRAKAWA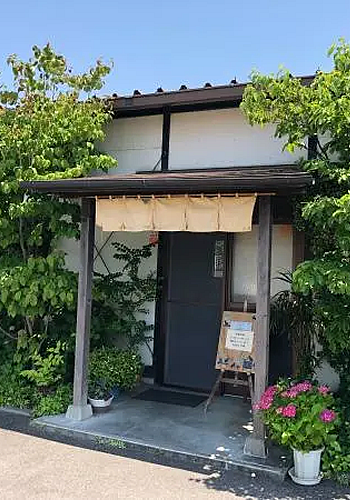 The secret menu is exquisite udon. We especially recommend Udon with "Tako(Octopus) chikuwa" tempura and "Ebi(Shrimp)-Chikuwa" tempura that you can enjoy a unique texture. Twitter is a must-see to check other menu!
Address

2854-8 Yamamotochoono, Mitoyo-city, Kagawa
768-0102 Japan

Business Hours

11:00am-2:00pm

Closed

Monday

Seats

16seats

Website
Please write "Model Course" in the notes.