Model Course
Visit at a spiritual place "Zenttsuji Temple"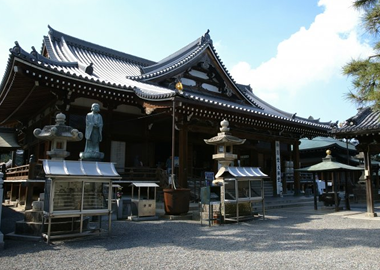 Zentsuji Temple is visited by many worshippers from all over Japan. One of the most spiritual place in Kagawa Prefecture! Each principal image of Shikoku 88 sacred places is enshrined. It brings you good luck from the sand tread experience where the sand of each temple is laid at the front foot of each temple. ※Kaidan Meguri(Kaidan Tour) adult:500yen there is a "Kaidan Meguti" that goes around a passage of about 100 meters in the basement of Mikagedo. This is a spiritual training place that goes through the darkness and rethinks iyourself.
※Parking fee:300yen
Itinerary

Kotohira → Miyagawa(udon) → Zentsuji Temple(Sightseeing・Sunafumi (sand tread) experience・Kaidan Meguri experience 70mins) → Nagata in Kanoka(Udon) → Kotohira
Udon restaurants of Model Course (Miyagawa+Nagata in Kanoka)

Miyagawa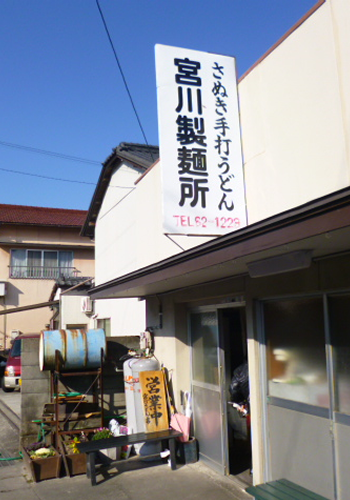 There are three kinds of menu, such as kake,tsuke, and bukkake. Freshly made noodles are glossy, and you pour dashi(soup) into your own bowl. The bottom of the dashi pot contains a lot of iriko, so it's also a good to add some iriko for your udon.
Address

1-1-20 Nakamuracho, Zentsuji-city, Kagawa 765-0072 Japan

Business Hours

8:00am-6:00pm

Closed

Sunday

Seats

25seats
Nagata in Kanoka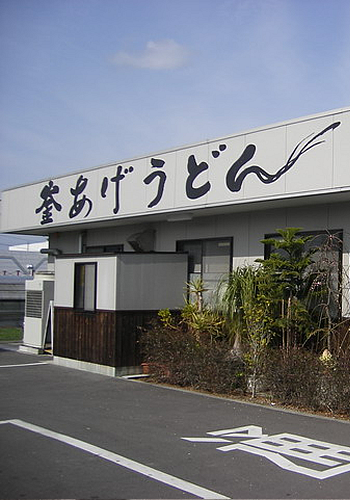 The menu of udon is only "Kamaage Udon" and "Hiyashi Udon". Kamaage udon is boilded udon served in water straight from the pot. The udon is dipped in a small cup of strong broth. Hiyashi udon is udon chilled in cold water. The udon is dipped in a small cup of strong broth.
Address

1180 Konzojicho, Zentsuji-city, Kagawa 765-0031 Japan

Business Hours

9:00am-5:00pm

Closed

Wednesday&Thursday(Open when Wednesday&Thursday are holidays and Obon)

Seats

120seats

Website
Please write "Model Course" in the notes.